Each and every one of our books are painstakingly handmade.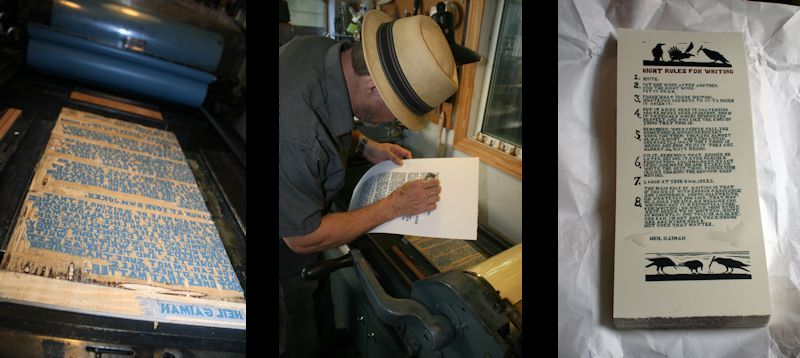 From the engraving of the original artwork on wood to the hand pulling of each print and finally to the handsewing and casing of each book. That's why our books are limited in quantity and high in quality. They are immediately rare because when we say limited edition we mean no more than 300 copies of any one title.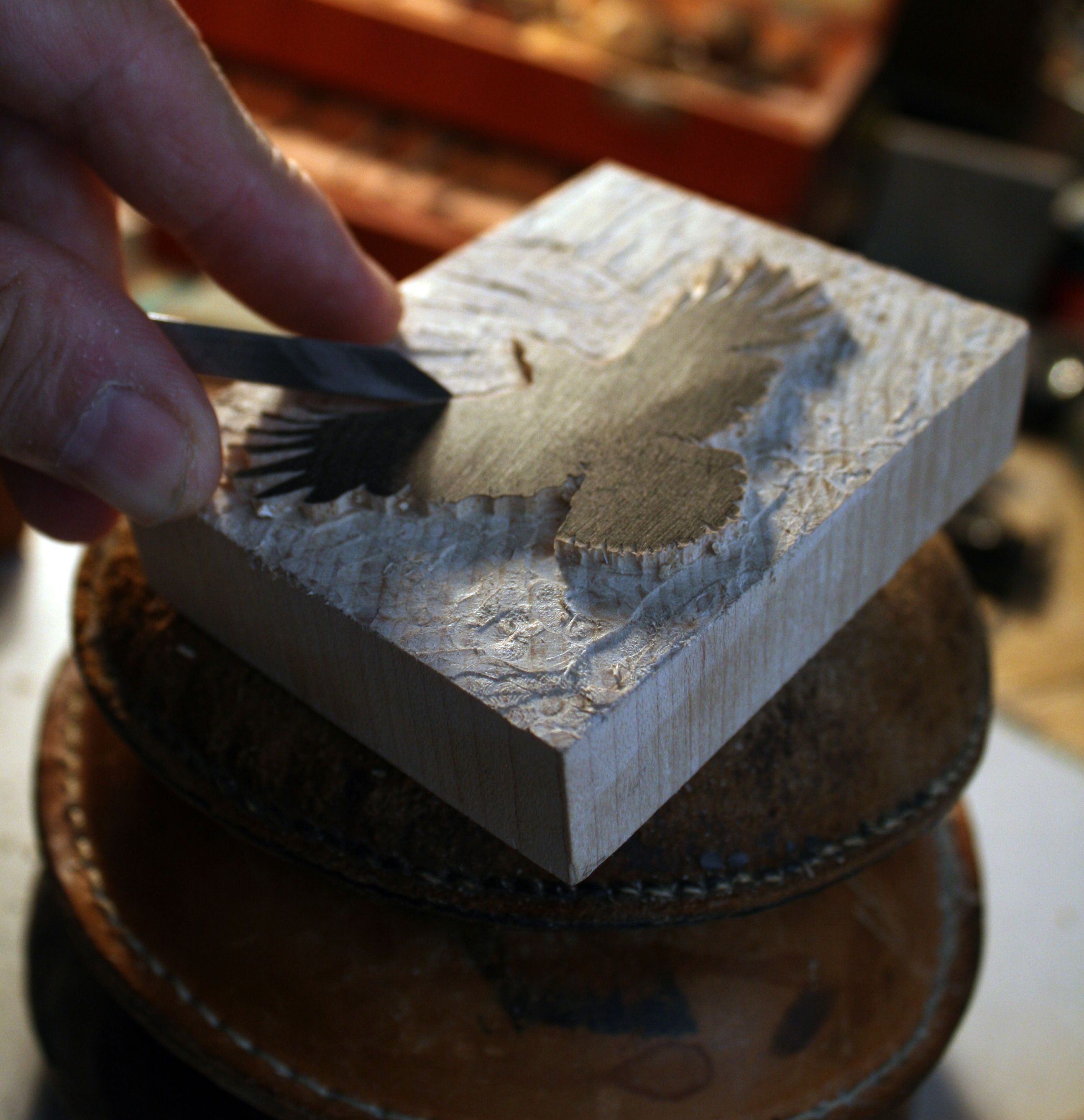 George Walker engraves each image by hand onto the endgrain of maple and boxwood blocks. For more information on the art of wood engraving go to the Wood Engravers Network.
The engravings are printed on a Vandercook SP15 Proof Press. Sheets of paper are fed into the press by hand; the inking system is electric.

Some of the type we use is handset wood and lead type. This type of printing is known as letterpress.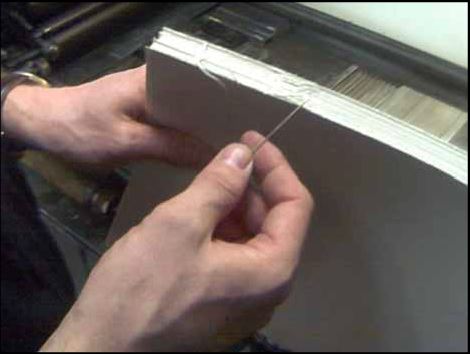 Our books are handsewn with linen thread. This is the strongest thread and provides for a superior book.